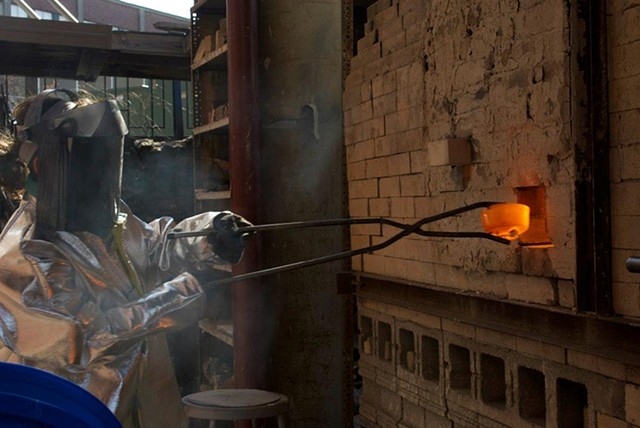 Bio: Born during the week of the seeker in Northeast, Ohio. Watson considers herself to be a reluctant nomad. After receiving her BFA from Kent State University in 2012 she attended Southern Illinois University as a Post Bachelorette Student. She currently lives and works in Huntingdon, PA.
Artist Statement: The pots I make are an expression of my longing to embrace the individuality of each particular piece. I seek to accentuate the intuitive nature of my approach, allowing chance and intention to coexist. My goal is to create a sense of balance between the looseness inherent in my technique and my expression of restraint through my control of the formal attributes such as balance, weight, and line.
I value the marks left from my process of creation. They are like the mementos of a life truly experienced. I have a desire to better understand how a vessel encourages interaction: I consider history, anthropology and psychology when defining what makes a vessel desirable and attempt to apply what I discover to my own work.
Woodfire and Mingei glazes along with form and utility, connect my approach to a Japanese tradition of ceramics. History is an important source of inspiration for my work. In my work I attempt to acknowledge this past as I to create work that is a unique expression of my personal aesthetic.